The shallow sandy beach northwest of Kissamos that stretches between the peninsula of Gramvousa and Cape Tigani and is one of the most photographed in Crete, the best known and most beautiful in Greece and one of the best in the world.
Of course, the reason for the famous Balos that will captivate you as soon as you set foot in its shallow waters, or even before that, when you will see the spectacle of the lagoon unfolding in front of you…
Turquoise waters, sand, wild natural beauty. Balos is yet another exotic corner of Crete, which nature has generously touched and highlighted in a favorite "frame" of photos, postcards and tourist guides. The sea is shallow and warm, the sand is colored pink by crushed shells, and in the background, after the rocks, the waters are deeper and cooler.
To reach Balos you have three ways, the first and easiest is the boat from Kissamos, which will allow you to admire the wild coasts of the island of Gramvousa. Alternatively, you can drive to a point and then walk to the beach. Plus the dazzling view, initially high above the lagoon and then approaching Balos.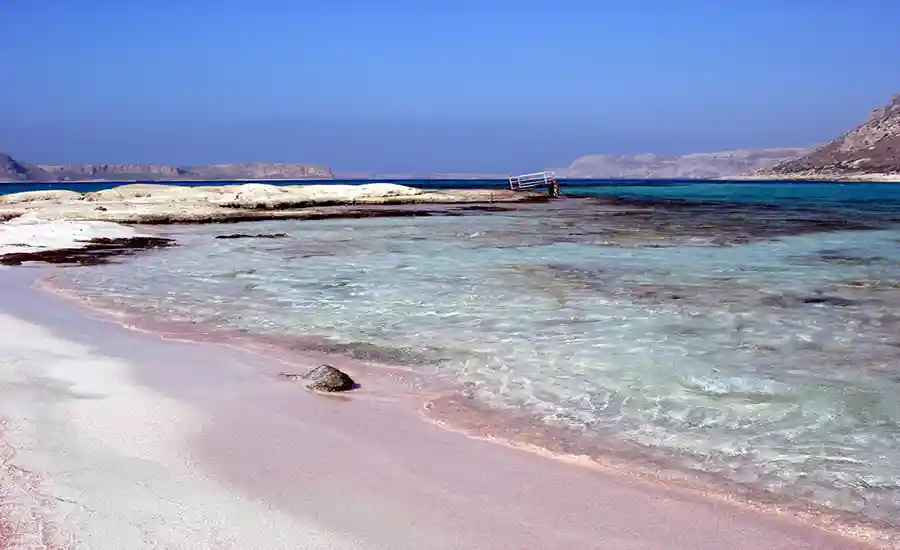 The return means uphill, of course, but the images you will have seen will have given you… wings. If you now want to make the more difficult choice, you can walk from Kaliviani, a three-hour hike.